Strander's Sanitary provides extensive and complete septic system services. Their knowledge of regulations and OSHA approved equipment makes Strander's the best call to protect and maintain your homes septic system. With detailed know-how and specific product information, Strander's Sanitary can show you exactly what they are doing, and explain why. From safe confined space entry to responsible recycling and bacteria/enzyme treatment for your home, maintenance is their job. Strander's Sanitary provides everything you need to keep your system running smooth.
our story
Strander's Sanitary Service, LLC has been providing quality sanitary service to the Lodi, Wisconsin area since 1978.
We provide service to residential & commercial properties.
Septic & Holding

Tank Service

Grease Trap Service

Lift Station Cleaning

Drain Cleaning & Jetting

Portable Restrooms

Sink Rentals and Portable Cooling Systems

Confined Space Entry
We will have them there where and when you need them. Our portable restrooms are perfect for work projects and event planning. Sizable, comfortable, clean and safe; Strander's Sanitary has the single portable unit you are looking for. With several different stalls to choose from it's easy to say we have exactly what you need. Hand sanitizers, water-efficient washing, no slip flooring and easy entrance doors make your necessary trip a safe one.
We are #1 in the #2 business!
"I just want to take a minute to thank you for your outstanding service. From the office staff, to the delivery man, on up to the owner, everyone was very patient, courteous and professional and went ouT of there way to help us. Yours is one of the best companies I have ever dealt with and I would never hesitate to give you the highest recommendation."
~ Patty
"Thank you Thank you Thank you for youR speedy service. What would we do without people like you to help us out of our STinky Mess.
Just want you to know how much we've appreciated it over the years.
~ Bobbie
_____________________
"I would poop here again" (five stars were drawn and four were filled in, so we got 4 out of 5 stars).
Just a quick note to
say how happy I am with
your unit and service.
We recently took our bathroom our our old
Farm house and are remodeling. YouR unit is clean, the service is great and the smell is wonderful (no smell). A clean smell. Thank you!
~Karen R.N.
WE'RE #1 IN THE #2 BUSINESS
Luxury is probably not the first word on your list when you consider outdoor restrooms. Strander's Sanitary is on the fast-track to making your next outdoor event as luxurious as possible. With their new restroom trailer, you and your guests will be astonished by the upgrades provided by Strander's Sanitary. Private stalls, water-saver faucets, beautiful sinks and vanities, skylights and sturdy slip-free floors will redefine the term portable restroom. Perfect for weddings, holidays, anniversaries, and any outdoor occasion. Let Strander's Sanitary take the best care of you and your guests.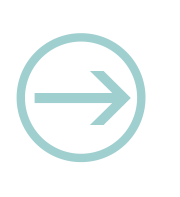 Portable Restroom and Porta Potty Rentals for all events